Saturday, November 06, 2004
On a lighter note...
I think it was
Legomen
who said that if my blog were a TV programme, it would be
Blue Peter
(much to my dismay, at the time) but I think he may have been onto something, because (and you have to be a Brit to understand this one):
"Here's one I prepared earlier!"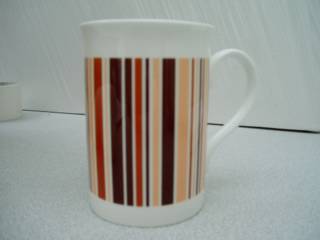 Yes, the Witho-designed mugs have arrived, and I'm chuffed with 'em!
If you fancy creating some unique gifts, go
here
(UK). Pick your product, send 'em a jpg (could be a photo, or just something you've "rustled up" as above) and they do the rest!
Hurrah!
---